2D Semiconductor Database¶
The database contains structural, elastic, electronic, thermodynamic, and optical properties of around 270 two-dimensional semiconductors. The workflow for the calculation of the different properties is provided below.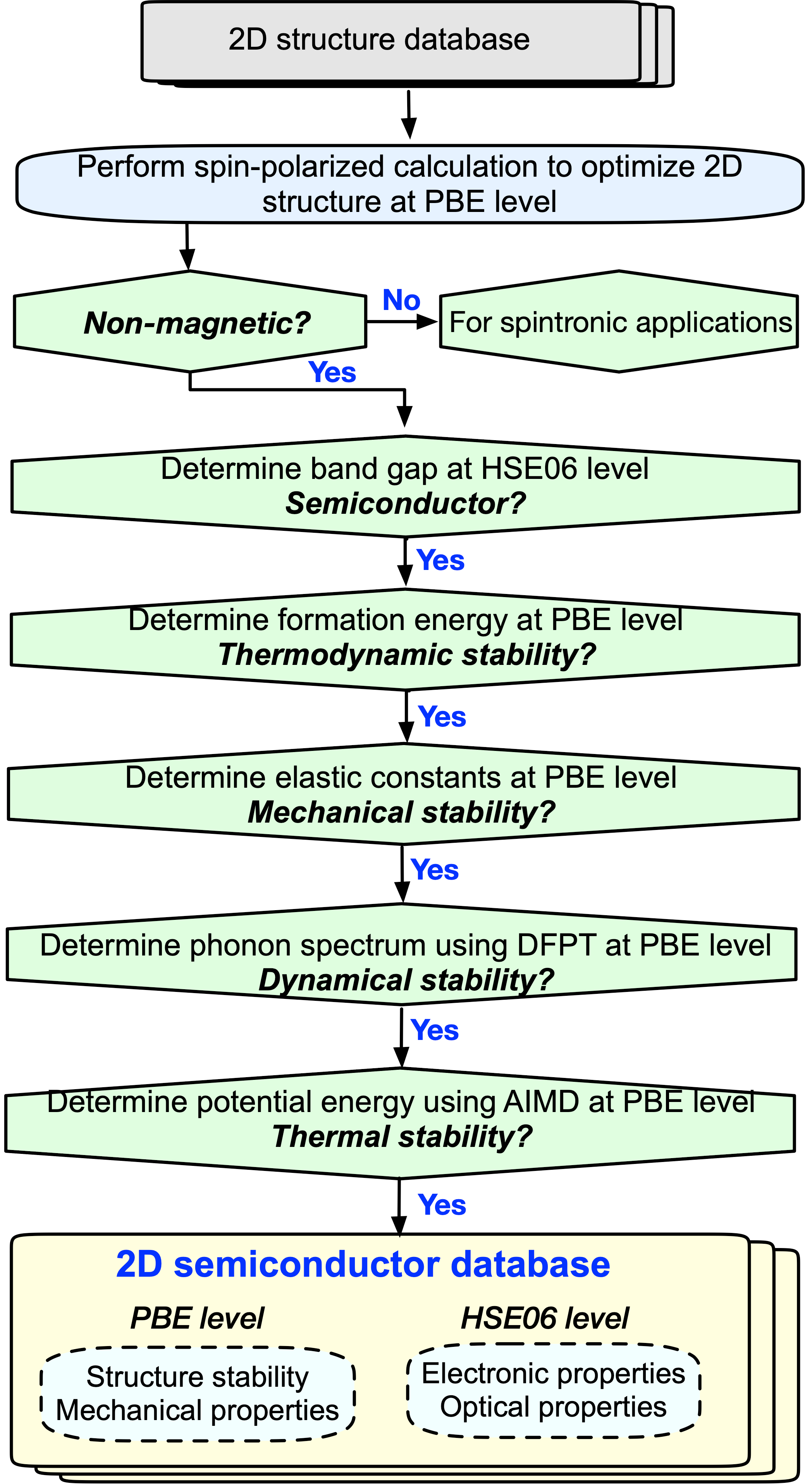 Note
If you are using data from this database in your research, please cite the following paper:
[1] V. Wang, Y.-Y. Liang, Y. Kawazeo, W.-T. Geng, High-Throughput Computational Screening of Two-Dimensional Semiconductors, arXiv:1806.04285.
List of Data¶
Caution
The data were generated by automated first-principles DFT calculations. Basically these data in every entry are not well examined and some might be wrong. Please report the abnormal data to wangvei@icloud.com.
Prototype: [ A ]

Prototype: [ AB ]

Prototype: [ AB2 ]

Prototype: [ AB3 ]

Prototype: [ AmBn ]

Prototype: [ ABC ]

Prototype: [ ABC2 ]

Prototype: [ ABC3 ]

Prototype: [ AmBnCk ]